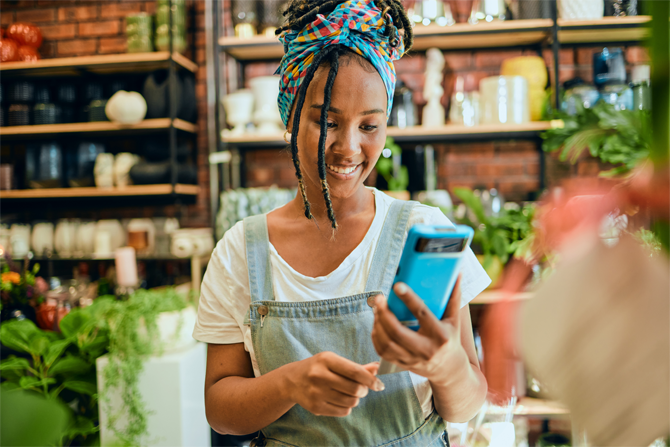 For ISVs (Independent Software Vendors), like most companies, business growth is a central goal. Many are succeeding, as evidenced by the growth of the global ISV market that is anticipated to reach a value of USD 408.15 million by 2026.
What is an ISV?
An ISV specializes in developing, marketing and selling software products that run on one or more computer hardware or operating systems. However, they often get further assistance from external ISV partners which all have their unique roles in the market.
What is an ISV partner?
Typically, ISVs start by building a product and selling it directly to their customers. This approach works in the early stages, but many ISVs find it challenging to continue to scale. So, how can ISVs continue to drive business growth? One critical strategy is the ISV partnership.
Increasingly, ISVs are building business partnerships to drive growth. Microsoft, the largest software company in the world, announced an increased focus on its partner collaboration in 2019, noting that 95% of its commercial revenue flows through partners. Clearly, ISV partnerships represent a huge opportunity.

There are several forms that ISV partnerships can take. In this article, we will examine the four key types of partnerships that ISVs should consider for business growth:
OEM Partnerships
Reseller Partnerships
Payment Partnerships
Software/SaaS Investor Partnerships
OEM Partnerships
What is the ISV-OEM Partnership Model?
OEMs (Original Equipment Manufacturers) are companies that provide components for another firm's product. In the case of SaaS, OEMs make software that can be integrated into an ISV's solution. Well-known examples of this type of integration include Google Maps within Uber's software or Amazon's Alexa technology in Spotify's product.
Another common type of ISV-OEM partnership is the integration of third-party analytics functionality into a software product. In each case, the OEM partnership provides value to the software company's end-user.
Pros and Cons of OEM Partnerships
Pros
Improved functionality and user experience
Reduced time and costs of development
Provision of high-quality components
Adherence to industry compliance standards
Cons
Some OEMs will only work with ISVs with high growth potential
Meeting the expectations of both sides can be a challenge
OEM may require support and resources
What to look for in an ISV-OEM Partnership
To maximize the pros while minimizing the cons, ISVs must pick the right OEM partner. An unreliable provider can end up costing time, money, and resources. A trusted OEM partner should provide the following:
Competitive pricing
An adaptable product
Pre-sale and post-sale support
Industry and product expertise
High-quality standards
Strong, provable track record
Excellent communication
Reseller Partnerships
What is a Reseller Partnership?
A reseller is a company that is paid to sell another company's product. Software reseller programs can provide a substantial boost to an ISV's business development by distributing the product to customers and markets that the ISV would find difficult to reach on its own.
An important and common SaaS reseller channel for ISVs to consider is the value-added reseller (VAR) model. This is where a business customer adds an ISV's software as an essential add-on to their own product or service because a VAR improves the value of the ISV product based on the specific needs of the customer and end user. This naturally helps ISVs get more customers and potentially, the more VAR deals they have, the bigger growth they can project.
As for the background setup, often the reseller or VAR will pay a license fee or royalty to the ISV. In some cases, the end customer will pay the license directly to the ISV.
Pros and Cons of Reseller Partnerships
Pros
Access to new customers via a trusted partner
Access to new national and international markets
Low initial cost for a sales channel
Access to reseller's experienced sales and marketing teams
Rapid scaling potential without in-house recruitment or cost burden
Technical/customer support assistance from a reseller
Cons
Resellers can lose interest if sales don't materialize
Lack of control over customer relationships and data
Smaller margins than other sales channels 
Channel conflict with the ISV or between multiple hired resellers
Things to Consider when Building a Reseller Channel
A reseller partner program must be structured in the right way so that both sides benefit: the ISV should be able to focus on developing its product while the reseller manages sales and marketing. It sounds obvious, but with such specializations clearly defined, the reseller-ISV partnership operates more efficiently. Moreover, excellent communication and coordination between the two companies are crucial. This facilitates strong customer service, maintenance, and sales team training.
Finally, ISVs must not assume that resellers will be lining up to partner with them. An ISV will need to show that their product complements the reseller's business model. They should do this by proving that their product sells and by demonstrating a compelling value proposition.
Payment Partnerships
What is a Payment Partnership?
A payment partnership involves the integration of a payment solution into an ISV's product. Integration of a feature as critical as payments to a software product allows the ISV to provide huge value to their merchant client base and substantially improve user experiences for those merchants' customers.
CardConnect offers a full-service ISV partner program that includes everything an ISV requires to build, manage, and scale fully-integrated merchant payment acceptance.
Leading payment technologies deliver unified customer experiences, no matter where the transactions originate, with credit card processing, in-store payments, and payment acceptance. Meanwhile, seamless APIs make the software integration hassle-free, and CardConnect offers the highest level of data breach protection to customers, as well.
ISVs can also benefit from payment processing residuals, where a software company splits the revenue of the transactions processed by a merchant user. That means a well-chosen payment integration may even provide a new revenue stream to the ISV.
Pros and Cons of Payment Partnerships
Pros
Expanding service offering
Value add to merchant clients
Extensive partner programs that include:
Go to market strategies
High-performance conversion campaigns
Profit-sharing
Vendor and merchant management tools
Robust reconciliation and reporting solutions
Cons
It's important to choose the right payments partner that can help you grow. The biggest risk in payment integration is choosing the wrong partner, which can:
Be costly
Make integration a challenge for dev teams
Add to workload
Compromise security
How to Choose a Payment Partner

ISVs should choose their payment partner carefully. A strong payment partner should offer the following:
Affordable processing
Omnichannel payment acceptance
Top-notch security features
A solid partner growth program
A range of payment solutions
Robust merchant portfolio management tools
Reporting and analytics functionality
24/7 technical support
Software/SaaS Investor Partners
The final partnership for ISVs to consider is an investment partnership. The world is a competitive place for ISVs, and continual product development and improvement are required for software companies to grow. That requires funds, and investment is one of the best ways to access funds without any negative impact on cash flow.
SaaS businesses are favored among venture capitalists (VCs), the private equity firms that typically invest in high-growth potential startups. This is due to the scalability, and therefore the potential for high investment returns, of the model.
Pros and Cons of Investment Partnerships
Pros
Access to capital for scaling the business
Long-term relationship: potential for further investment when needed later
Guidance and advice on business decisions
Access to an extensive network
Cons
Founders must give up a significant stake in the business
Less control over the business
Slows down decision-making 
High expectations and pressure to perform
What to Look for in Software Investors
To get the most out of a relationship with investors, ISVs should choose carefully. Here are some things to look out for when scoping for VCs:
Experience investing in SaaS businesses
Knowledge of the ISV's market
Strong industry network
Understanding of the ISV's technologies and vision
Chemistry with founders (highly important)
Conclusion
ISV partnerships can be extremely productive for a company pursuing business growth. Well-chosen partnerships offer unrivaled opportunities to improve functionality, reach new markets, build a network, and access capital.
Business partnerships must be chosen carefully, as poor decisions can be expensive and time-consuming. Moreover, which type of partnership – or which combination of partnerships – is best will vary from business to business, depending on the product, market, phase of growth, and company strategy.
For businesses seeking a best-in-class payment solution, CardConnect offers an extensive ISV partner program. Visit our ISV Partners page to find out more.