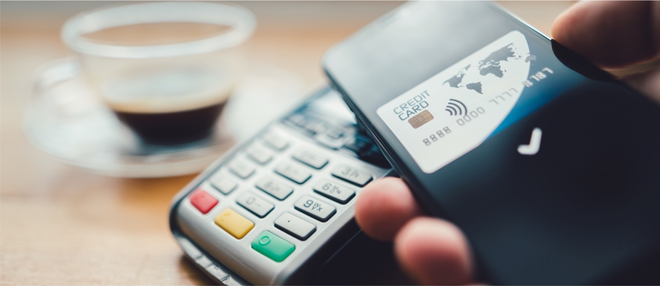 Across the world of payments, businesses of all sizes continue to abandon traditional point of sale (POS) systems and cash registers in favor of smart terminals. This article explains what the technology is, how it works, and why your organization should consider updating its payment environment to make room for this increasingly popular POS alternative.
What is a smart terminal?
The term is a bit confusing since each subsequent generation of POS technology is often referred to as "smart" when it arrives on the scene. This happened when EMV chip card machines replaced legacy POS terminals, and it happened again when contactless payments began replacing chip cards as the official standard.
However, smart terminal technology more commonly refers to POS machines with cloud-based connectivity and digital touchscreen capabilities. Like their legacy counterparts, smart terminals can either be portable or stationary. However, as you'll soon see, touchscreens and wireless connectivity unlock a host of powerful benefits.
Features of a Smart Terminal
Although there are many POS systems and terminals that once qualified as smart readers, below are some of the core features you should expect from modern incarnations of the technology:
The ability to accept payments made via magstripe plastic, EMV chip cards, or NFC-enabled cards, phones, or wearables
Digital touchscreens for inputting orders, account numbers, PIN codes, and other payment information
Software updates sent remotely to ensure your terminal benefits from the latest patches and security upgrades
Wireless connectivity to ensure merchants can securely process payments if they have access to a Wi-Fi or cellular network
Reading through this list, it might occur to you that your current smart phone or tablet can handle many of these functions out-of-the-box. The only changes you might need to make involve:
Installing the appropriate software on your device so you can begin accepting e-wallet and mobile payments
Purchasing or renting a credit card reader attachment capable of capturing payment data from magstripe or chip cards
Smart Terminals vs. Traditional Card Machines
Both POS technologies perform the same basic function — i.e., payment acceptance. Plus, there are many modern legacy terminals that are capable of securely accepting magstripe, chip, and contactless payments.
So, what's the key difference between smart terminals and traditional card machines?
There's the obvious physical difference, with the former having touchscreens versus the physical keypads you often see on older POS terminals. However, to understand the real distinction, it's important you look under the hood:
Traditional credit card machines focus primarily on payment acceptance. Some POS readers come with integration features. Plus, you can often attach peripheral devices such as scanners and printers. Yet, processing credit cards remains the core function of older POS machines.
By contrast, smart terminals benefit from all the capabilities of modern digital technology. In addition to payment acceptance, for example, you can also use your smart terminal (or phone) to take customer orders at the table, scan inventory in the warehouse, or verify a customer's identity during curbside pickup.
In short, smart terminals are multipurpose tools that provide a lot more than basic credit card processing. However, the advantages of using the technology don't stop there.
Benefits of Smart Terminals
Below are some of the main reasons smart POS terminal technology continues to gain ground over traditional credit card readers:
1. Setup Cost
Although it's possible to buy or lease smart terminals (just as you would with a traditional credit card machine), converting an existing phone or tablet into a "smart" POS reader is much cheaper. You already have the core hardware, so it's just a matter of inserting the correct attachment and installing the necessary software from your payment processor.
2. Upgrades and Security
Whereas legacy POS machines are more hardware driven, smart terminals depend largely on software and wireless connectivity. This allows you to keep your payment environment current with all the latest patches and upgrades. In addition to being more secure, these constant updates also bring new features, which make your terminal more useful over time.
3. Integrations
Payment integration is often integral to the smart terminal concept, with processes such as sales, returns, and refunds being automatically reported in the accounting and bookkeeping software your organization already uses. However, many smart terminals also come with advanced integration options, allowing you to manage inventory, schedule employee shifts, and launch loyalty programs all through the same screen.
Better still, all this data can be aggregated in the cloud, which allows you to manage your operations from any connected device — be it a laptop, mobile device, or smart POS system.
4. Portability
This benefit isn't automatically baked into smart terminal technology. After all, there are plenty of stationary desktop POS machines that qualify as "smart." Nonetheless, the ability to convert existing phones into mobile readers allows you to process payments anywhere and everywhere business takes you.
Get Started Today!
If you're happy with the POS systems your organization already uses, there's no need to replace all your machines with smart terminals. Instead, consider adopting a piecemeal approach in which you integrate just one smart terminal into your operations. This allows you to test the waters and see whether the technology delivers on the benefits outlined above.
At CardConnect, our team of experts are here to help you take that first step. To get started, schedule a free consultation with us today.